Window Graphics & Displays
Designs for your glass partitions and other surfaces.
Window Graphics
Through the use of computer cutting graphics, GB Visual can reproduce the most intricate of designs for application to your glass partitions and other surfaces.
Window Film
The range of window films suitable for computer cutting continues to expand. This makes cut film an ideal choice for delivering bespoke glass manifestation, logos and branding. It also delivers an attractive and top quality functional privacy solution.
Window films are perfect for adding an extra dimension to glass. Computer cutting film is used to create bespoke designs quicker, makes it cost effective and is a more flexible method of glazing decoration, rather than traditional techniques such as acid etching or sand blasting. A wide range of films are suitable for computer cutting here at GB Visual. These range from frosted and coloured films, which can all be precision cut by machine to deliver a perfect recreation of the design you require.
GB Visual also use Cut window film. This can be used to deliver on manifestation requirements, or used to incorporate branding elements into your windows and glazing.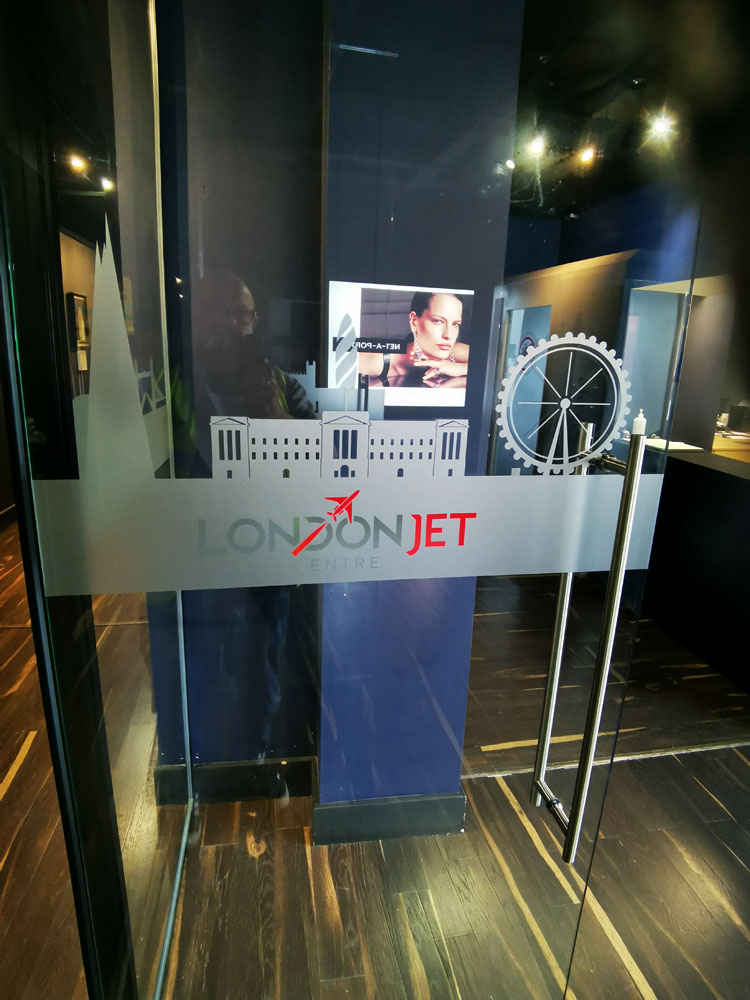 A year ago, we were approached to create graphics and construct window props for Canada Goose's new flagship store in London.The store was newly built and we carried out extensive surveys to produce a stunning display!We created mini iceberg stands to hold...
read more
No matter the complexity, simplicity or appearance of the design you require, GB Visuals state of the art equipment and top quality specialist films will ensure that you are guaranteed the ideal solution. Our teams of professional fitters based nationwide will ensure you receive a perfect, hassle free installation.
All that's required is you give us an idea of what you want to achieve!
At GB Visual we know that due to certain legal requirements, you may have to show where glass is situated using glass manifestation. This can also take the form of logos or other designs, making glass manifestation the ideal product to bring an extra design element to your windows and glass.
Using state of the art cutting & print facilities, we can create or recreate your design, providing a way of making a feature from a functional requirement, using frosted vinyls, classic sandblasted, acid-etched effect and printed vinyls.